I know these are WAY overdue, and I don't really have a good excuse! These layouts were all completed during Scrapdango's Inspiration Crop.
They are all scraplifts or completed from sketches provided from the design team there. I used a lot of stash!
This first one was completed using a
Transparent Touches and Tags
kit. I just love this Prima paper!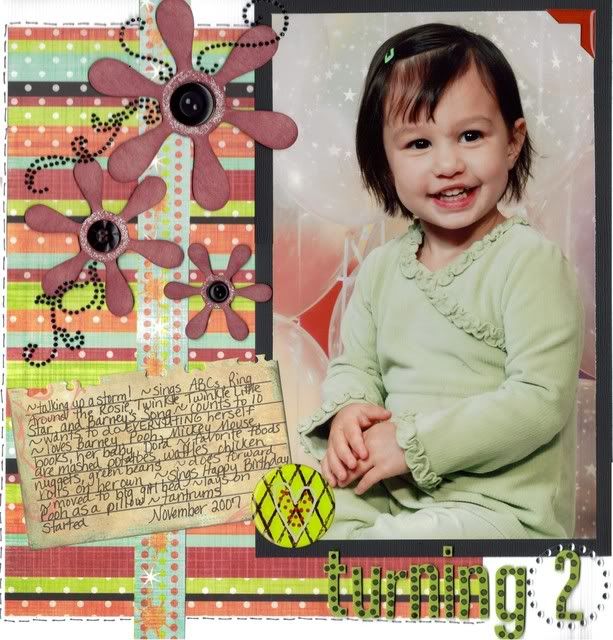 This next one was also done using a Transparent Touches and Tags kit!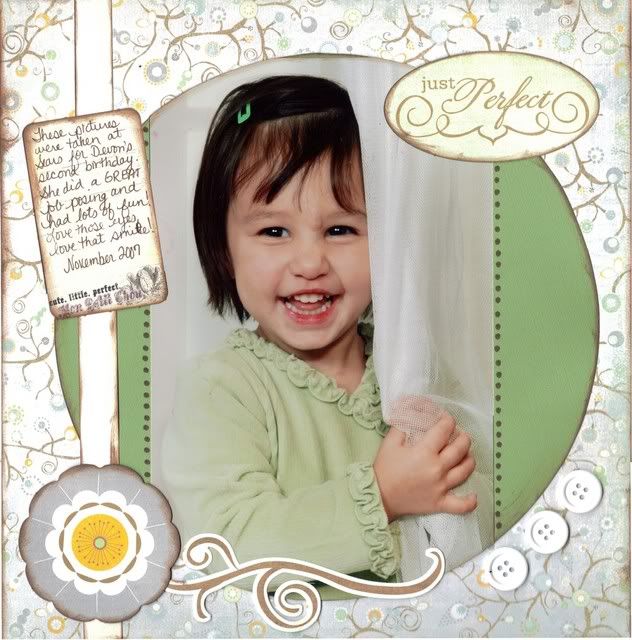 This bright and fun one was completed using an
Addicted Scrappers
kit. It was the perfect colors for these pictures!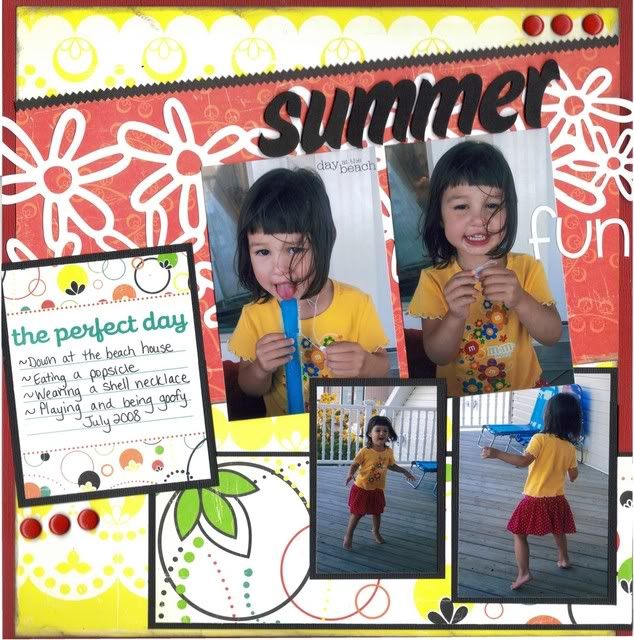 Another bright and fun one done using another Addicted Scrappers kit!

Love that I was able to finally scrap this HUGE photo I had of my girl!
Another one completed using a Transparent Touches and Tags kit! (I love Monica's kits, as you can see, I have no problem actually USING them!)