I can't believe how fast time flies! I haven't blogged in two weeks, so there is LOTS to catch up on!
I've been very busy planning a Disney trip for Erik and I. It's our 5 year anniversary, so back when we got married in Jamaica, we said every 5 years we would go to a different island. However, after looking at pricing, and with building the retreat house, I've convinced him to do Disney! It will kind of be our last time without taking the girls along, so we can do what we want! I've already booked all of our meals and resort, and we got our plane tickets with miles.
I also ordered a Dell laptop, and it came today! I can't wait to go play. Did I mention that it's PINK?!
Here are some scrappy projects I've done over the past few weeks.
This first one is a layout I did for a challenge. It's using a sketch of Lucy Chesna's.
Here's one of my cousin's daughter Kaylee. I just love this Making Memories paper!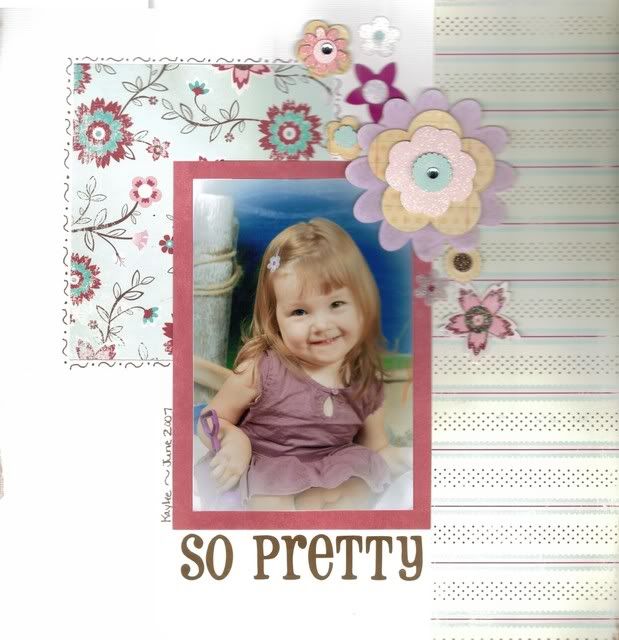 This one was done using a Pagemaps sketch. The photos are from Easter at Heidelberg Country Club which my sister in law Wendy invites us to every year. Devon had a blast this year!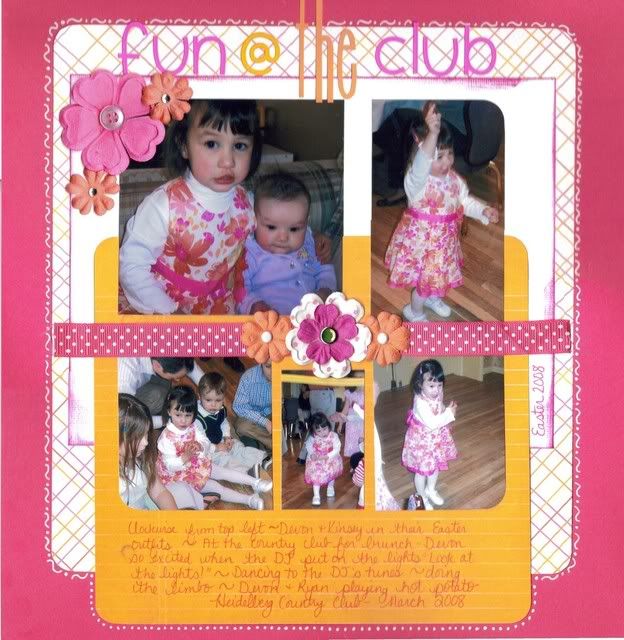 I LOVE this paper! It's from 12 Fridays.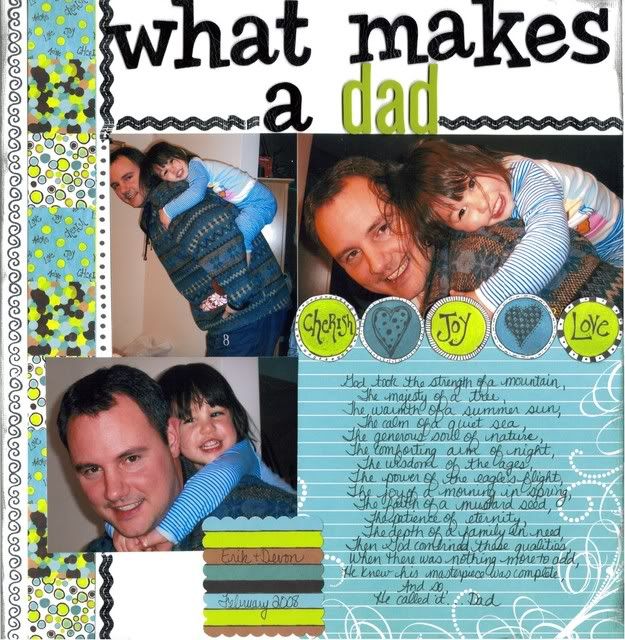 Here's another one from a sketch...it's escaping me now whose sketch it is, but I love how it turned out! This was also for a challenge on a message board.