Here's a layout I did last week for a contest I'm partipicating in at Addicted Scrappers. The challenge was to use 3 different pieces of patterned paper from 3 different manufacturers. You also couldn't duplicate any other manufacturers with the embellies. This is Kinsey with her crazy hair!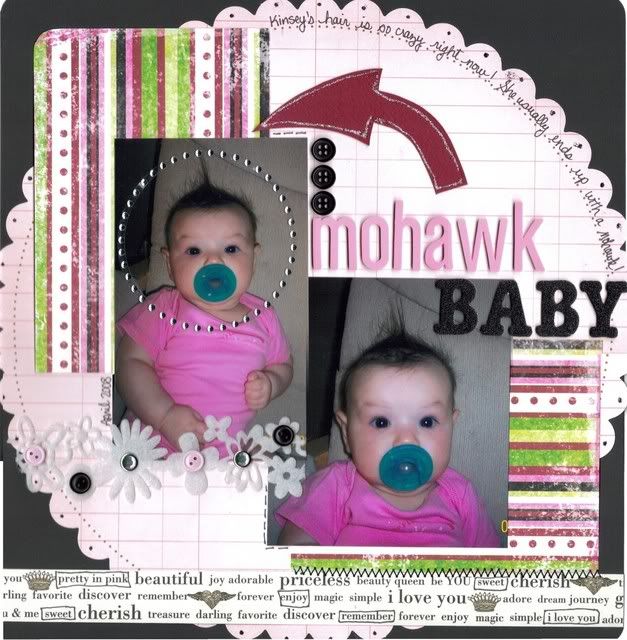 It's time for another blog giveaway! For this one, I have some brand new Noteworthy journaling sheets to give away.
All you have to do is add a link to my scrapbook retreat house on your own blog.
Post here once you have done so, and I'll pull a winner on Sunday, May 22nd.