So I decided to try for the Design Team at Addicted Scrappers. I sub to this kit and totally love Susannah's taste in products! In total we've had two challenges that were mandatory and then 3 quick fire challenges that were optional. There are a lot of talented ladies trying for this, and we won't find out until sometime next week. But I definitely have no expectations!
For the first challenge, we had to create something using a monotone color--brown in this instance. Yikes! Everything I do is either pink or purple! So I dug through my supplies and here is what I came up with: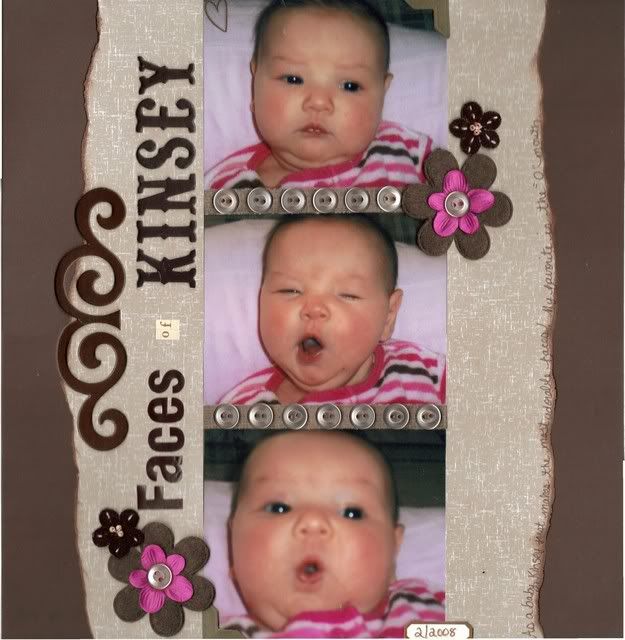 We were allowed to use 2 small flowers of a different color, so I chose to do that. I had to sneak some pink in there!
For challenge #2 we were given a single page sketch. We were supposed to turn it into a 2 page layout. We also were supposed to use a black background or a large piece of black paper. Here's how mine turned out:
For the first quick fire challenge, we were to use a pagemaps sketch to create a 6 x 12 layout. Here is what I came up with:
Quick fire challenge #2--still working on this one.
Quick fire challenge #3 was to create a set of 4 cards. Each card was to have 2 flowers and 3 brads each. Here they are!